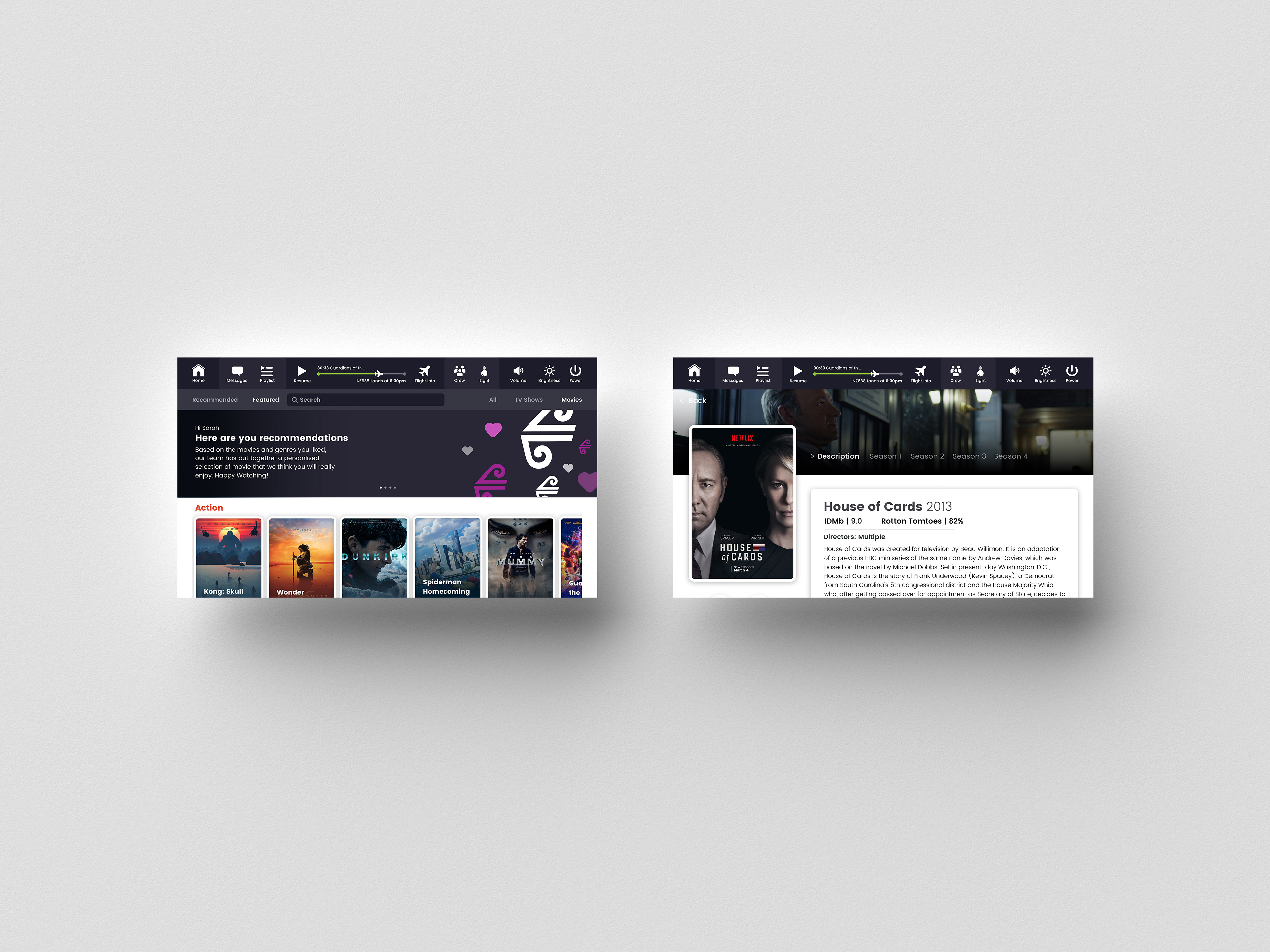 Inflight Entertainment System Design (IFE)
Created in collaboration with Eilish Out-O'Reilly & Luke Guilford
Every time you go on the plane, something is wrong with your inflight entertainment. It's either frozen, your remote doesn't work, or the animations between screens feel like they are taking a life time. This creates a grumpy and impatient user who is stuck on a 12 hour flight with nothing to do. A unique, fast, simple and easy to use interactive IFE design could solve this problem.
When given the brief of redesigning Air New Zealand's Inflight Entertainment System, we knew we wanted to create a fast and simple design but still have a unique experience for the user. We chose to redesign the movie/tv show section of an IFE as we believed it was where a user would spend the majority of their time.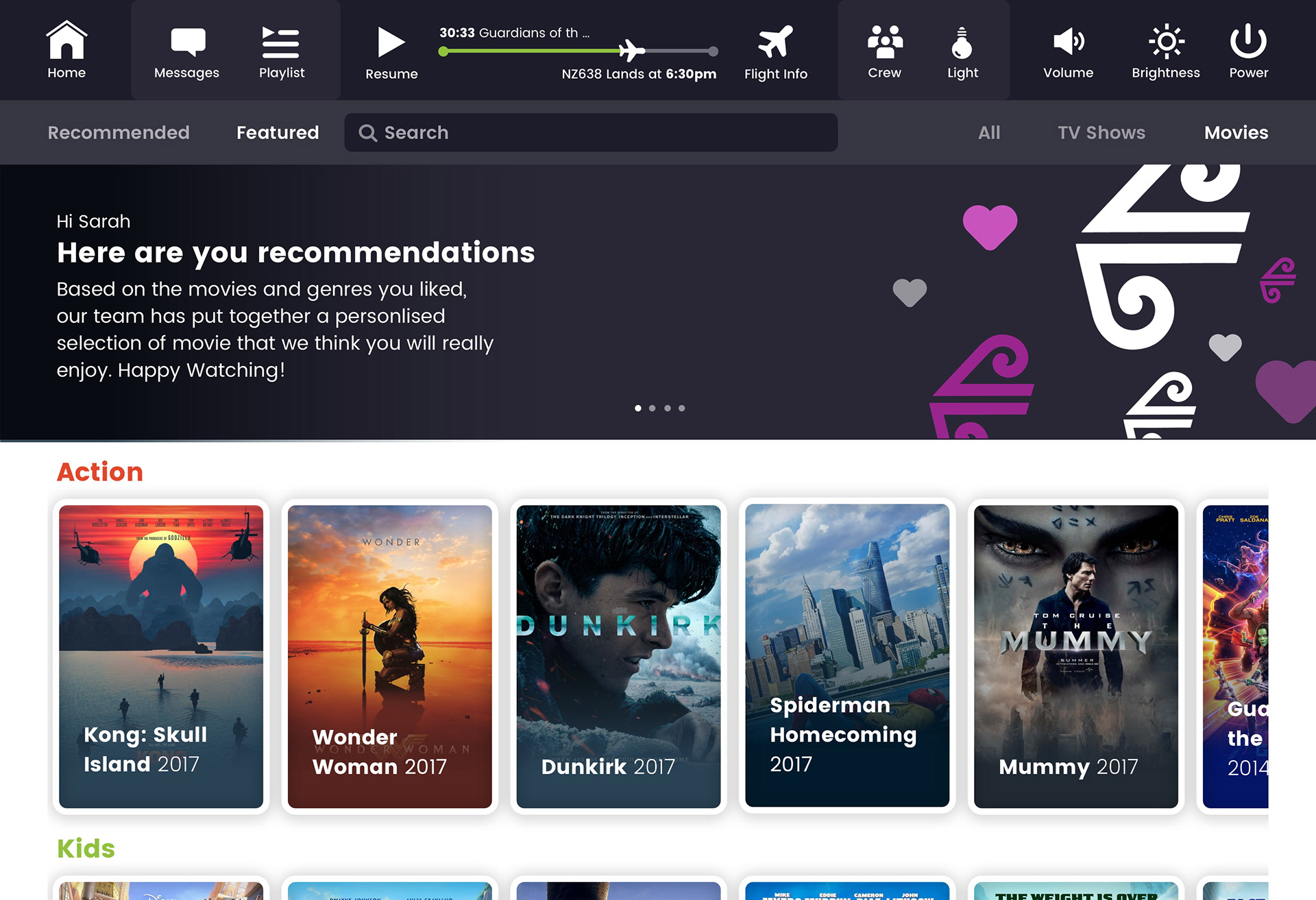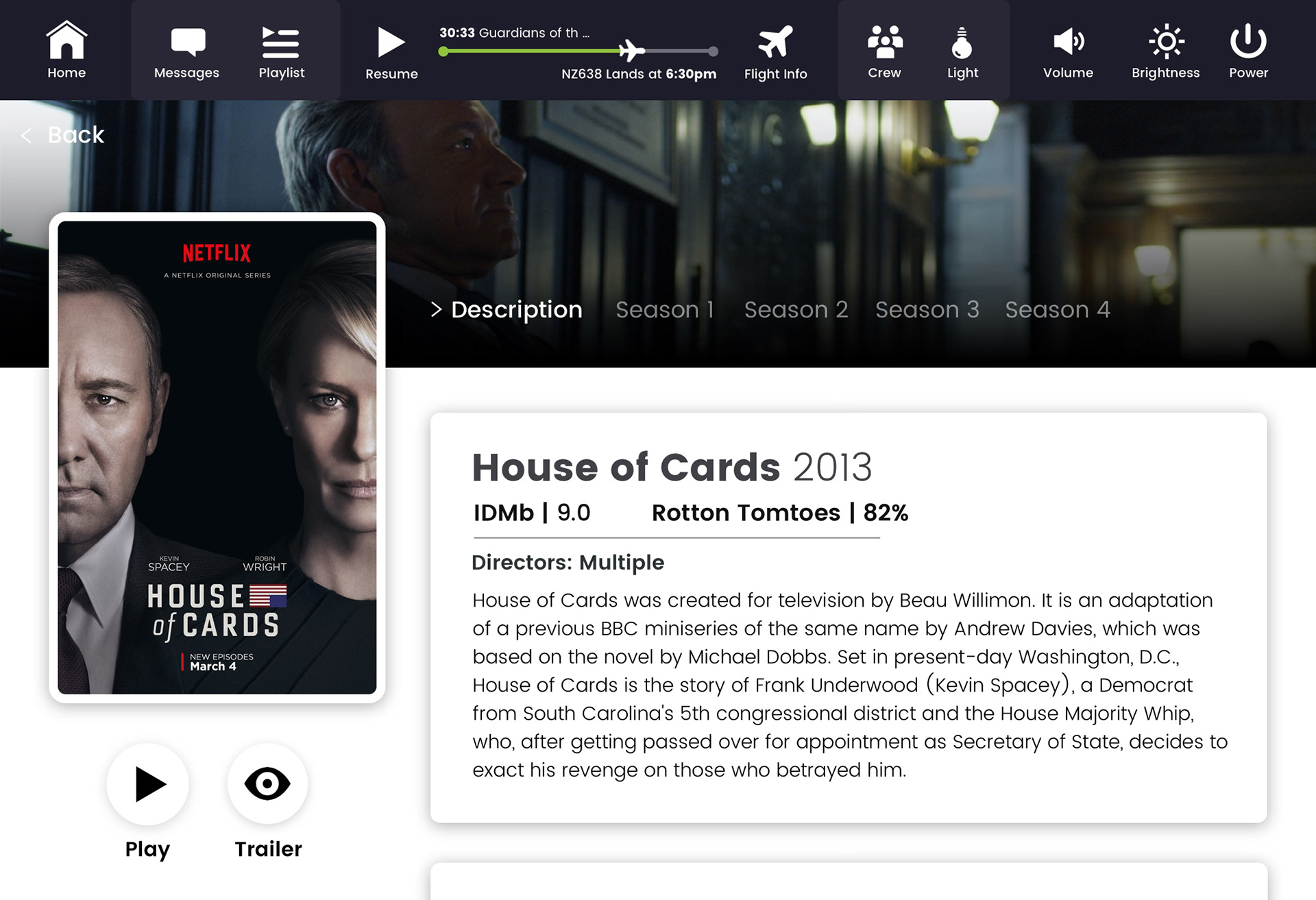 From user research we found that users wanted their experience with the IFE to be fast but still interactive and engaging. To create this simple easy to use experience for the user but still keep it fun and unique, we wanted to create interesting animations while not taking away from the users time. We took inspiration from cards (how they sit, flip, stack, shuffle...etc.) and found it created a clear and organised design for sorting.