Rebranding and Responsive Web Design for social change, for the company Empower and the issue of healthy eating/obesity.
Created in collaboration with Eilish Out-O'Reilly & Luke Guilford
Obesity is something that is becoming surprisingly common within todays society, with New Zealand now ranking third in the OECD. Since 2006 obesity in New Zealand has increased from 27 percent to a staggering 31 percent. Worryingly 1 in 3 New Zealand Children are obese, and more than one third are inactive. Obesity within the lives on young people have effects such as low self-esteem, bullying, eating disorders, chronic ill health and even suicide.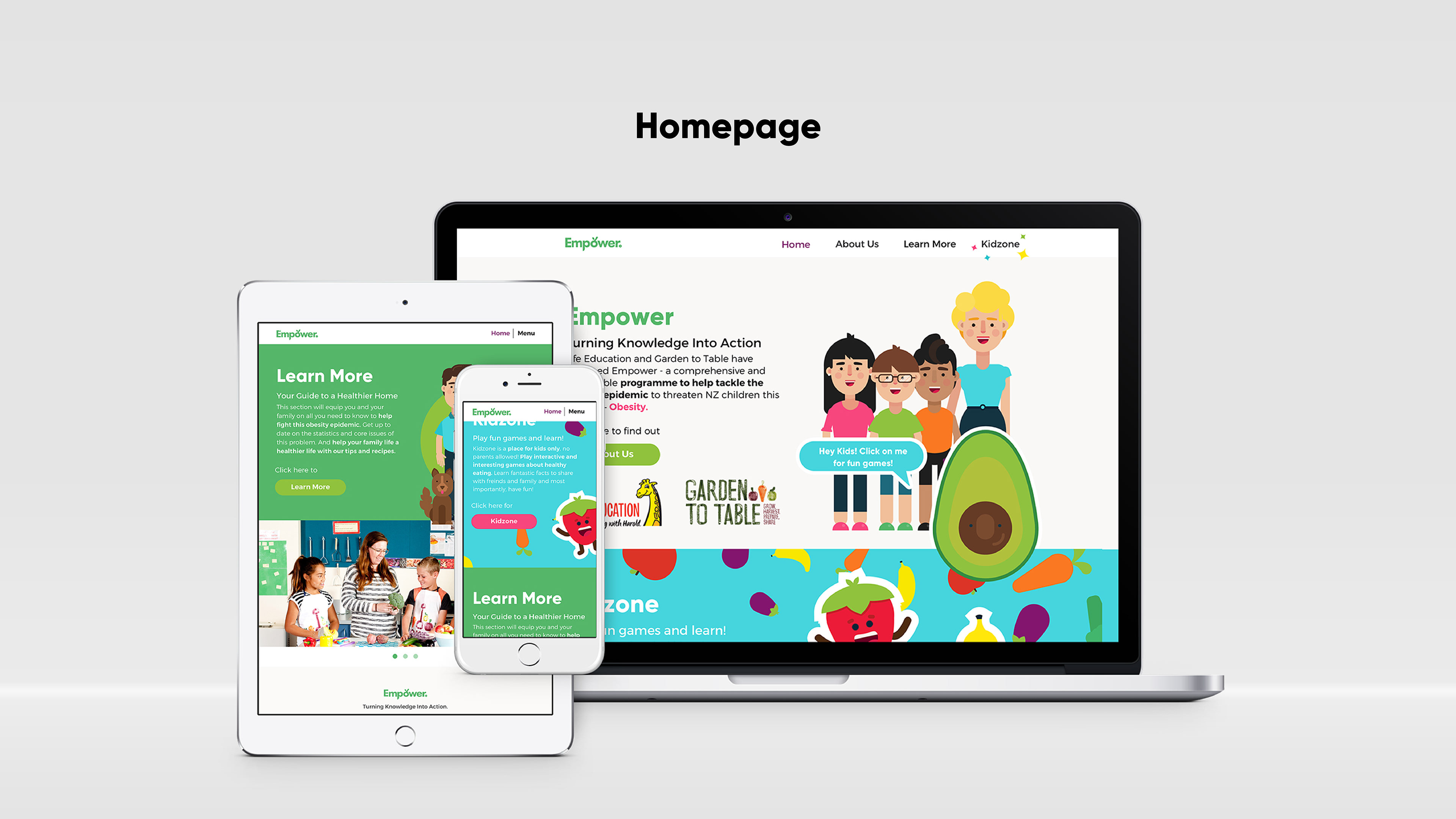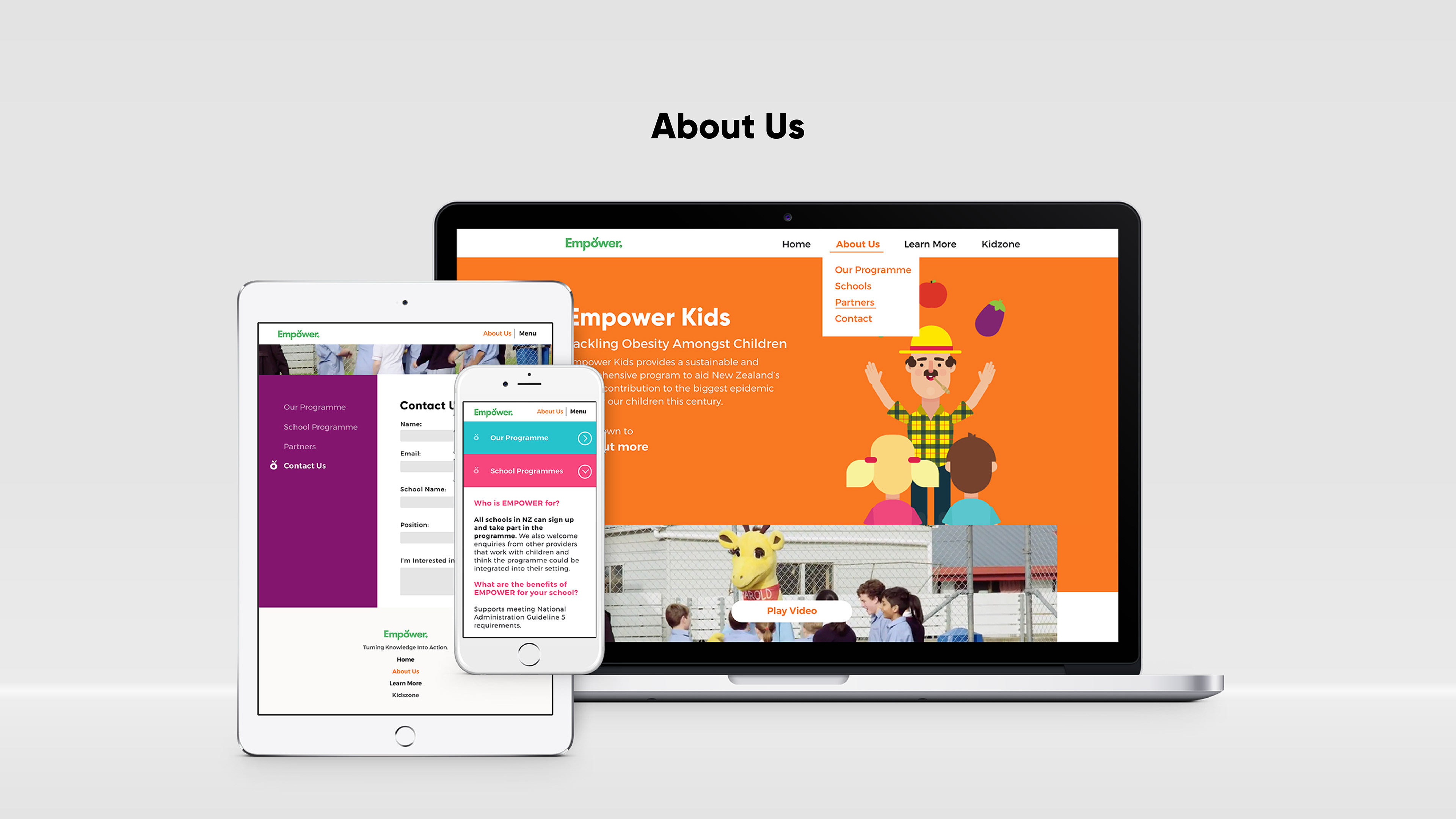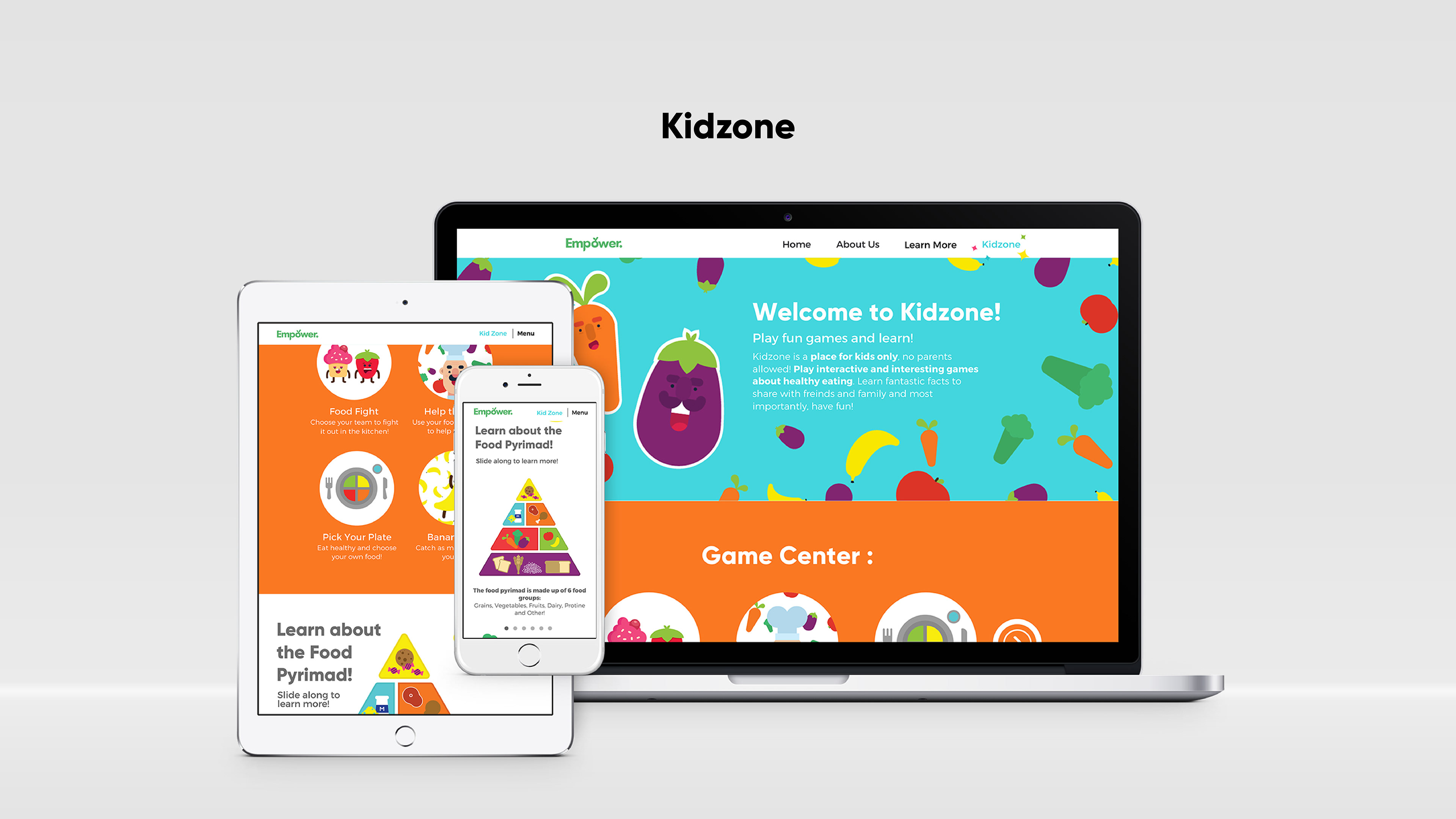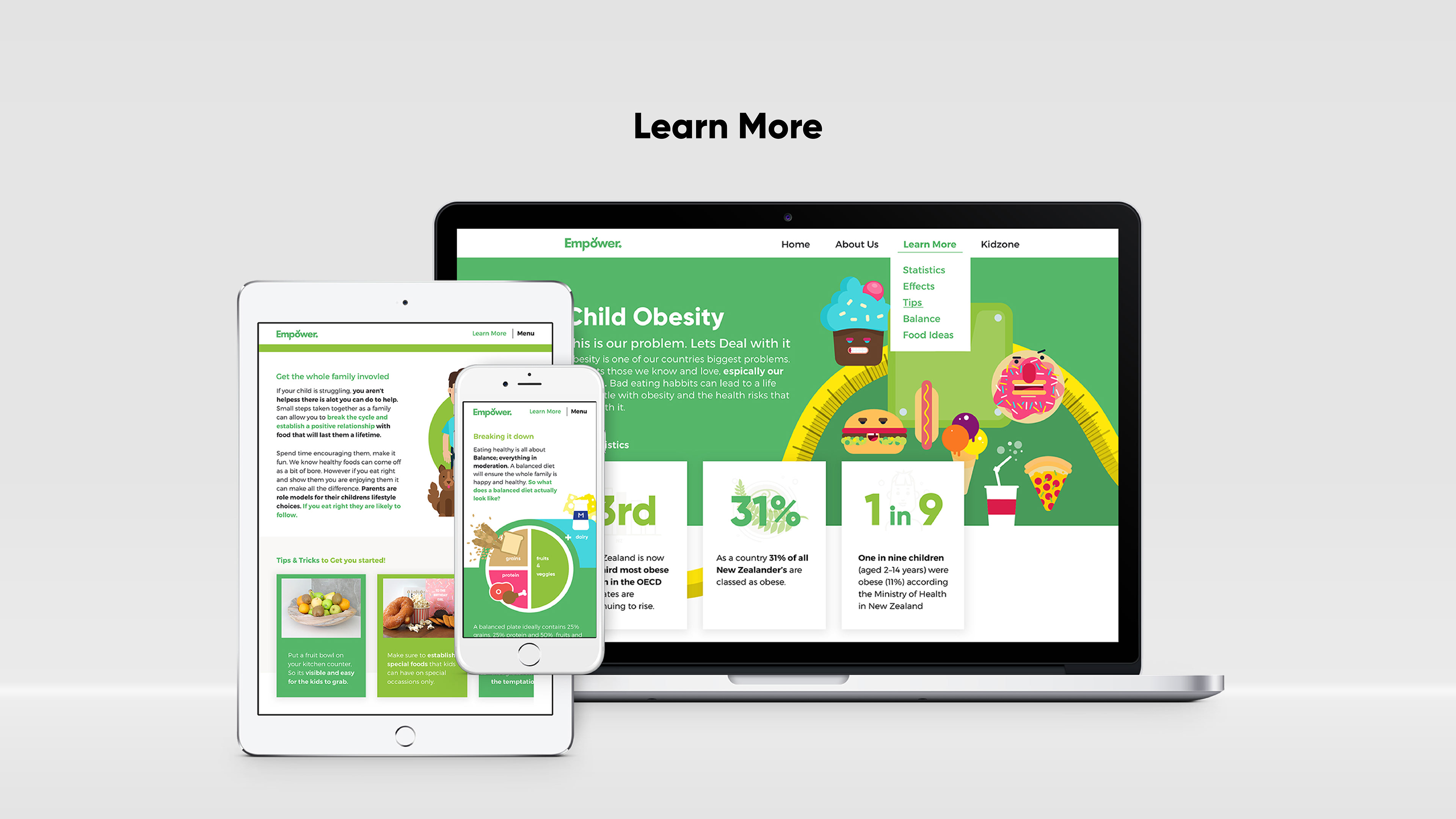 The brief was to rebrand and design a responsive web design for a social change/benefit. Eilish, Luke and I decided to choose the brand Empower, and work to create a fun and interactive website that both children and parents/adults can go and get better educated on clean eating and living a healthy lifestyle. We hoped that giving families and schools these tools, would help to bring awareness towards this topic in a fun and positive manner.
Our main goal from the beginning was to design a website that provided knowledge for the user on the given topic, but we found that Empowers original website only had information on the service they provide but not on the topic itself. We decided to add a Kidzone section with interactive games, infographics and videos to create a fun learning environment for children to go to better understand what a healthy diet is. We also created a Learn More section which was targeted towards parents/adults. This section contained tips and tricks on how to eat better as a family as well as more information on obesity.